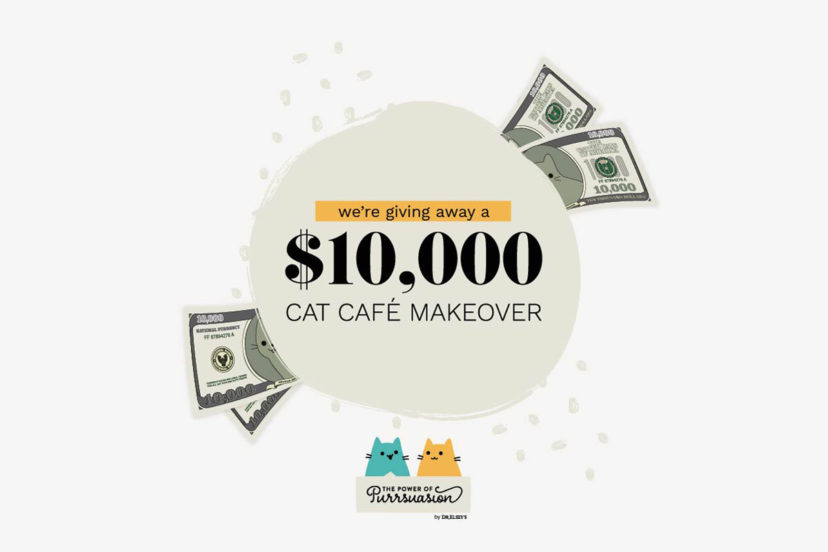 Meet the #PowerofPurr Makeover Candidates
After a series of successful adoption events at cat cafés across the country, Dr. Elsey's is happy to share we are partnering with PetFusion to launch the Power of Purrsuasion $10,000 Cat Café Makeover to help support three cat cafés around the United States.
Through online voting beginning March 1, one lucky cat café will receive a $10,000 donation compliments of PetFusion to utilize in facility renovations to upgrade their space in pursuit of increased adoption rates.
NEKO

Location: Seattle, Washington
Specializing in finding FeLV (Feline Leukemia Virus) positive cats in need of a little extra love their forever homes, NEKO strives to give cats the sanctuary they deserve.
When asked how they would utilize the donation, NEKO replied that they plan to improve their space by installing more vertical spaces for kitties to climb, as well as creating a "bonding pad" where guests are able to lay down with cats surrounded by pillows.
Mewsic Kitty Cafe

Location: Nashville, Tennessee
Amplifying southern hospitality for their kitties while they await their forever families, Mewsic Kitty Cafe fosters community and compassion through the universal love of cats and music.
When asked how they would utilize the donation, Mewsic Kitty Cafe replied that they would add a kitten lounge to increase adoptions during kitten season.
Denver Cat Company

Location: Denver, Colorado
Immigrant-owned and one of the first cat cafés in the country, Denver Cat Company originally opened in 2014 and partners with local rescues and shelters to foster cats in a cage-free environment.
When asked how they would utilize the donation, Denver Cat Company replied that they would refinish their floors and install walkways for cats on the walls. Additionally, they plan to touch up and replace interior paint and exterior signage.