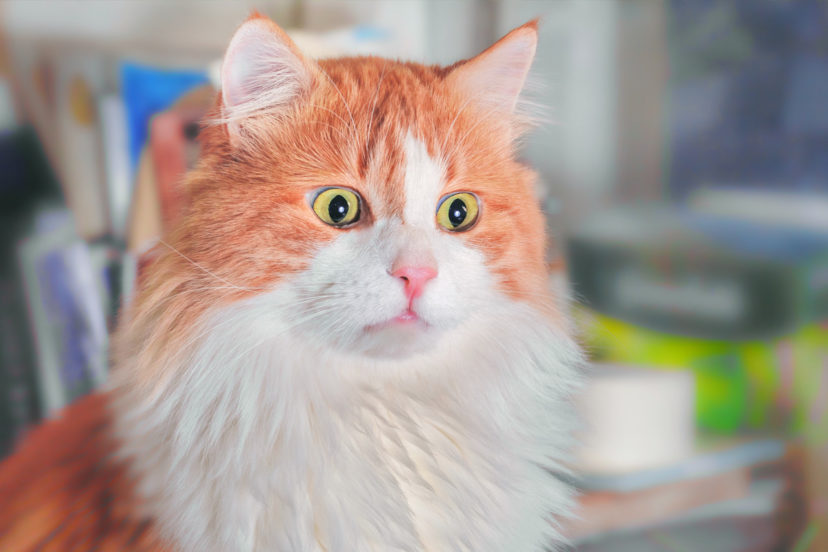 The Hilarious History of Cat Memes
You can't help it. You see a hilarious cat meme, and you LOL. Then you share it with everyone you know and even some people you don't. Why? Because, especially if you're a human who loves cats, cat memes are really the cat's meow.
If it seems like feline funnies have been shared across the Internet for fur-ever, you're right—at least in Internet years. The first kitty-krazed sites began to surface in the early 90s and soon spun into daily photo and video journals where humans posted antics of their furry-faced friends. However, 2006 is when cat memes really clawed their way to the top of digital fame with the popularity of LOLcats and the launch of YouTube. In 2017, LOLcats released the infamous site, I Can Has Cheezburger, and let's just say the rest is hiss-tory.
Here's a brief history of cat memes and their rise to fame:
1992: Newsgroup rec.pets.cats start answering questions about cats. Humans begin sharing cat photos over email.
Late 90s: Humans start blogging about their cats.
1998: Giko cat makes an appearance on a Japanese online bulletin board, telling the Internet to "Please go away."
Early 2000s: Online hubs like MetaFilter and 4Chan feature cats as a reoccurring topic.
2000: The popular blog MyCatHatesYou launches.
2004: The Infinite Cat Project—a blog that features cats looking at other cats—makes its debut.
2006: LOLcats and Caturday (a feature on 4Chan) grows in popularity. Puppy vs Cat becomes the first viral cat video.
2007: LOLcats releases the website, I Can Has Cheezburger. The Internet goes wild.
2009: Website Urlesque announces that September 9th is "A Day Without Cats Online." Forty blogs and sites agree to ban cats for 24 hours.
2015: Exhibit "How Cats Took Over the Internet" opens at the Museum of the Moving Image in NYC.
Today, cat memes don't seem to be slowing down, and countless publications have written about the phenomenon. It's no wonder that cats have become the unofficial mascot of the Internet. Because let's be real: a day without LOLing over an a-meow-zing cat meme would simply be cat-astrophic.
Wish your cat could be the next social media star? Share your best feline funnies with us using #DrElseys for a chance to be featured!