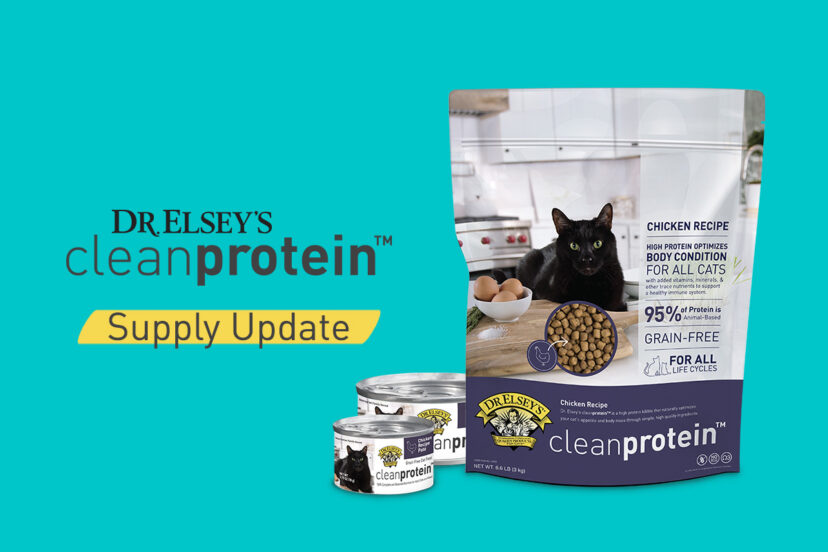 Update on Industry-Wide Manufacturing Issues
Due to industry-wide issues in supply, labor and transportation, we are experiencing product shortages and delays in the distribution of cleanprotein™ kibble and paté.
We apologize for the inconvenience and appreciate your continued patience as the pet industry as a whole works through these manufacturing challenges.
Even as the U.S. pet industry experienced significant sales growth in the past year, industry-wide supply and transportation issues stemming from the pandemic are likely to continue throughout 2021 and into the first part of 2022
This growth, especially in e-commerce, has significantly impacted supply chains within our industry. Many brands report shortages in raw materials from ingredients to packaging material like aluminum cans alongside shifts in production due to increased safety measures.
Our customers are very important to us, please understand these issues are receiving our full attention. We appreciate your continued patience and anticipate that cleanprotein™ kibble should be back in stock soon at select retailers. In the meantime, sign up for our newsletter to receive in-stock alerts and be notified when cleanprotein™ becomes available for purchase.
If you would like to be notified when cleanprotein™ becomes available for purchase or new items are launched, please enter your email below.