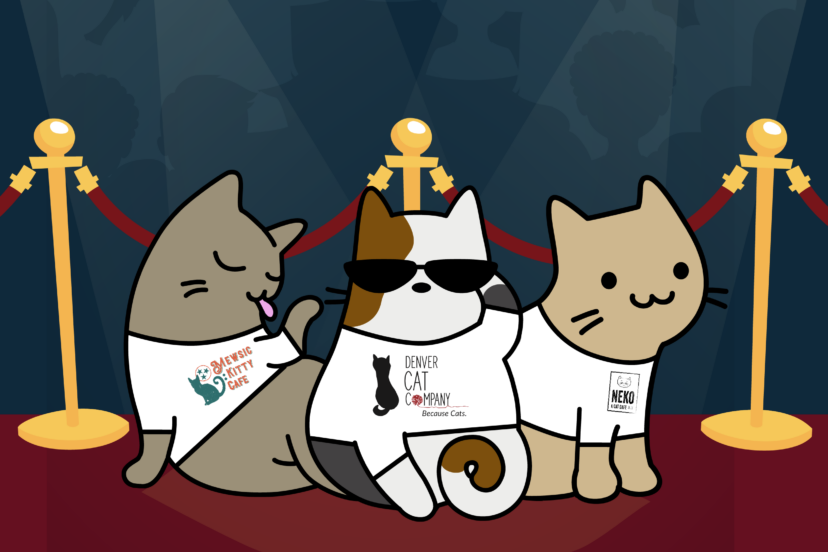 A Look Back at Our Power of Purrsuasion Makeover
Four months ago, we launched the start of the Power of Purrsuasion $10,000 Cat Café Makeover alongside our partner PetFusion to give back to a cat café working to find cats their forever homes. With online voting coming to a close on June 30, we're looking back on how our mission began and why we selected our three competing candidates.
We all know someone who could use a feline friend, and with 3.4 million cats entering shelters each year, we at Dr. Elsey's decided to make a change. Back in April of 2019, we began our journey with the Power of Purrsuasion, a campaign aimed towards "purrsuading" the minds of those hesitant to adopt. After hosting a series of pop-up adoption events and helping increase adoption rates at cat cafés in New York City, Los Angeles and Washington D.C., we set our eyes on a bigger way to give back.
The Power of Purrsuasion $10,000 Cat Café Makeover aims to support our three nominated cafés and even reward one lucky winner with a $10,000 donation compliments of our partner PetFusion to utilize in facility renovations to upgrade their space in pursuit of increased adoption rates. Each of the three participants also received product donations from both Dr. Elsey's and PetFusion to utilize in their cafés. Additionally, each participating café received 30 Adoption Starter Kits full of items from both Dr. Elsey's line of products as well as campaign partners to gift to their new adopters for a smooth transition from shelter to forever home.
When reaching out to cat cafés around the United States, the mission behind three stood out to us the most. Partnering with local animal shelters and rescues within their cities, our three participating cat cafés offer their feline residents a space to call their own as they wait for their forever homes. Here's a little more about what makes each candidate unique:

Located in the rainy city of Seattle, this café specializes in finding forever homes for FeLV (Feline Leukemia Virus) positive cats in need of a little extra love. NEKO provides these cats, who need just a little more support, the sanctuary they deserve as they wait to meet their future owners.

This Nashville-based café amplifies southern hospitality for their kitties while they await their forever families. Mewsic Kitty Cafe fosters community and compassion through the universal love of cats and music, providing guests with a space to indulge in a little cat therapy.

Immigrant-owned and one of the first cat cafés to open in the country, Denver Cat Company partners with local rescues and shelters to foster cats in a cage-free environment. This café strives to provide a relaxing environment for patrons and potential kitty companions to mingle.
When the contest first began in March, the thought of a nationwide lockdown was far from our minds. With the arrival of business closures, we knew our partnered cat cafés would soon feel an effect as they continued to care for the cats who call them home. Now more than ever, it's important to lend a paw and help support small businesses. We encourage you to participate in the #PowerofPurr by spreading the word about the contest and participating cafés, as well as casting a vote to help make a difference. Our ultimate goal is to leave those hesitant feeling empowered to adopt while supporting those working to make a difference in the cat community.
Click here to cast your vote in the Power of Purrsuasion $10,000 Cat Café Makeover. Participants may vote for their favorite café once per day. Voting ends 6/30/20.