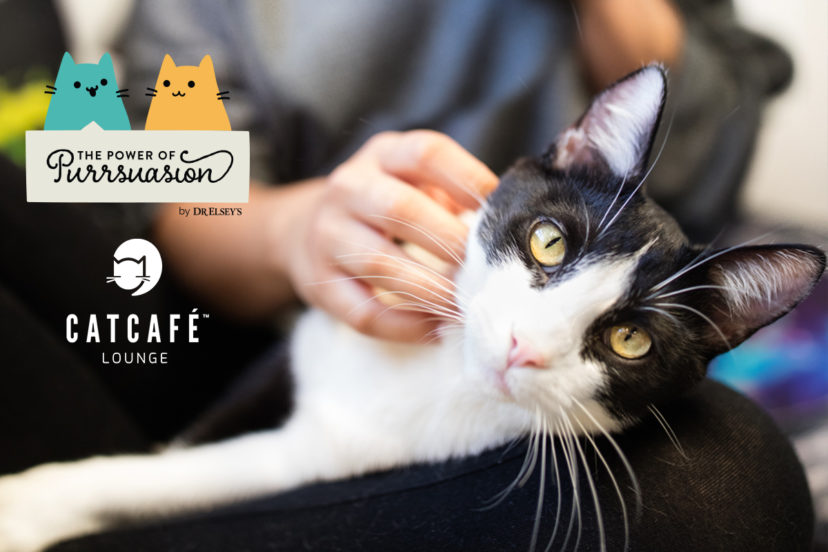 Recap & Results: Power of Purrsuasion in LA
After traveling to the West Coast, we're back to report the results of the latest Power of Purrsuasion pop-up adoption event! Dr. Elsey's took over CatCafe Lounge in Los Angeles July 22–August 23 to help find forever homes for its furry residents, all while "purrsuading" the minds of those hesitant to adopt by sharing the benefits of owning a cat.
During the course of the event, the Power of Purrsuasion helped increase adoptions by 50%, with seven cats being adopted at CatCafe Lounge. Their new human counterparts received complimentary Adoption Starter Kits full of items from Dr. Elsey's line of products as well as campaign partners. Additionally, adopters received waived entrance fees along with educational resources to help ease the transition with their new pets.
"We cannot thank Dr. Elsey's enough, for offering such a wonderful program to help CatCafe Lounge increase our life-saving efforts this summer," said CatCafe Founder and Executive Director Kristi Labrenz Galvan. "Summers in LA are a challenge, for big and small cats, especially the adults as shelters make room for kittens."
Here are the Power of Purrsuasion success stories to help you put names to furry faces, and learn more about the powerful impact adoption has on a cat's life.
Teddy & Cookie
These sweet and snuggly siblings are best friends, preferring to share a bed and play together than to spend time apart. Since being adopted together during the Power of Purrsuasion pop-up, they're now spending their days chasing toys and sliding around on the wood laminate floors in their new forever home. Their adopter notes they've even discovered every possible nook & cranny around the house to play hide and seek!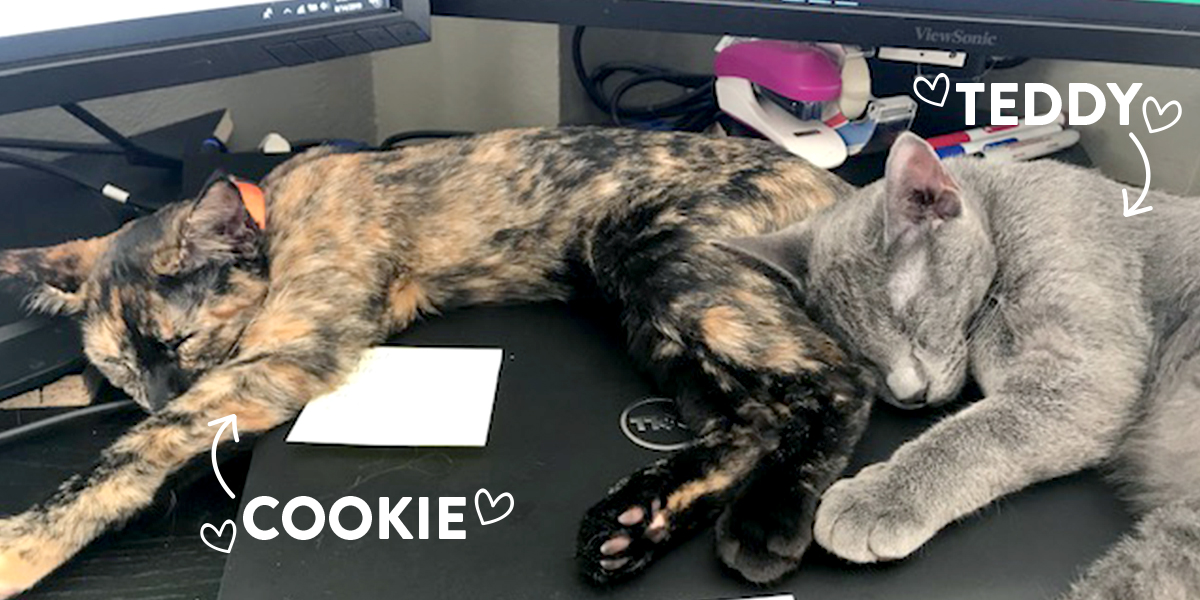 Munch
During his time at CatCafe Lounge, Munch preferred perching on a quiet shelf away from commotion—but was always happy to receive pets from guests passing by. When Munch first met his future owner, he quickly shed his shy exterior and opened up as his adopter returned multiple times to the cafe before taking him home. Any doubts about adoption ended on the last trip when Munch came down from his beloved perch and walked right up to greet his new human. Munch now spends his days cuddling and watching old episodes of M*A*S*H before bedtime with his new owner.
Leo & Grizzly
Leo was born to live indoors and be doted on by guests, with many commenting on how this sweet boy would look deeply into your eyes. The last of his three siblings to be adopted from CatCafe Lounge, Grizzly's gorgeous fluffiness was a sight to behold. Both of these boys are now enjoying life together alongside their furever human.
Hector & Little Girl
When Hector first arrived at CatCafe Lounge, he was under-socialized and learning to trust humans again with the help of the cafe. After finding a friend in fellow feline resident Little Girl, he was ready to come out of his shell. Quiet at first, she was determined to show the other cats her tough side by hissing and swatting at her fellow felines. However, after a week, she started to play with others and quickly bonded with sweet Hector. Their adopters immediately fell in love with the pair. The two kitties are the ultimate comedic duo—a tiny spitfire and her big shy best friend. They love playing together, sleeping on every surface they can reach and watching birds through the windows of their new home.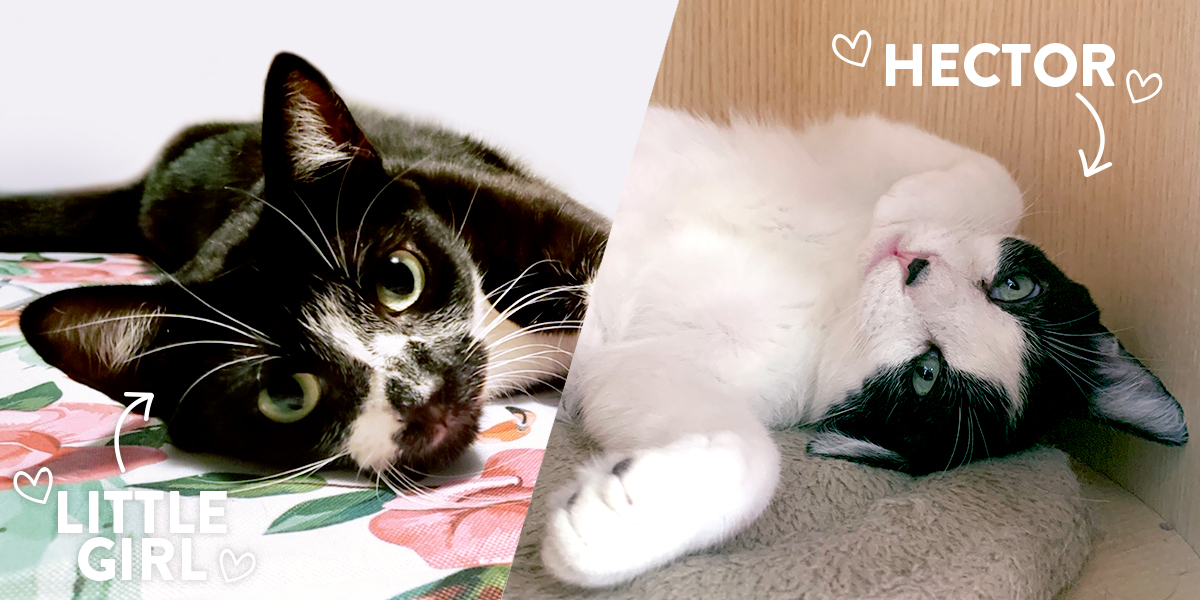 There are many cats at CatCafe Lounge still looking for homes. Remember our friends Jax and Betty? They are still waiting to find their furever family. That's why now through the end of September, adopters will receive an Adoption Kit from Dr. Elsey's while supplies last. Our goal for the Power of Purrsuasion campaign is to create an educational opportunity that leaves attendees feeling empowered to adopt.
Interested in knowing where we're heading next? Follow Dr. Elsey's on Facebook and Instagram to stay updated on our next Power of Purrsuasion location!