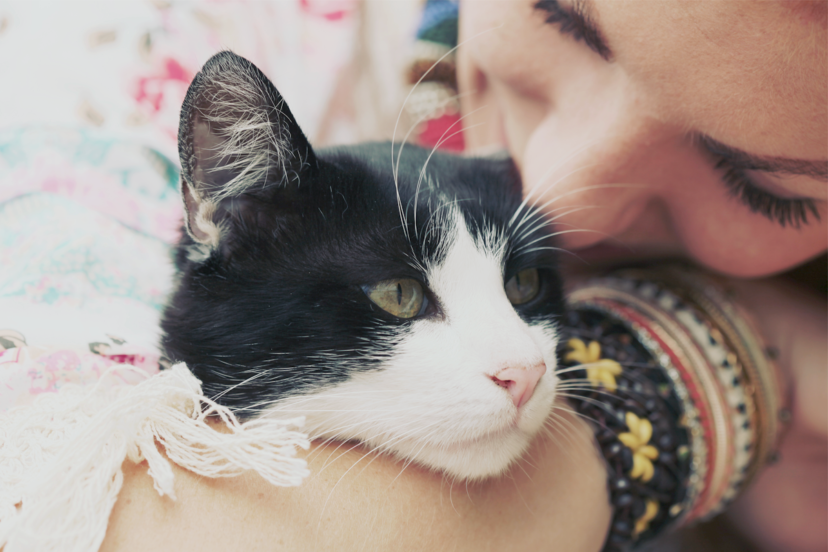 10 Rescue Cats Turned Instagram Superstars. MEOW!
From the shelter to the square screen, these Instagram superstars pawed their way to the top (or simply looked adorable crawling into too-small boxes). They all have humans who believed in them enough to rescue them and make them famous. And despite some of their purrrfect impurrrfections, millions of fans think these felines are the cat's meow.
@one.eyed.gary • 1,727 followers
This handsome fellow loves to cuddle, climb in boxes and do his exercises. His human sometimes likes to dress him up. He humors her. All posts are his own.
@princessmonstertruck • 302K followers
One peek at Princess Monster Truck and you'll understand why her family took her in from the streets of New York. She even has her own clothing line! And she's been spotted wearing a cape. Monster? No, superhero.
@richard_kitty • 149K followers
If his two different meowgical eyes don't hypnotize you, Richard Kitty's accessories, antics and sweet furry face surely will. He has heterochromia, a condition that's mostly found in white-colored cats, but can affect other animals and even humans.
@iamlilbub • 1.8m followers
Born with osteoporosis (the only known cat to have it at birth), it took a while for this Internet wonder to find her forever home. But when she did, her human helped her discover her true calling.
@ludlowthecat • 13.8K followers
This cool Lower East Side cat can be seen hanging out on his city balcony on any given Caturday. He's a polydactyl cat, which means "extra toes." We think that only gives him more to love.
@samhaseyebrows • 251K followersSurprised? Maybe. Worried? Could be. No matter how you interpret his expressions, people love Sam, the cat that has eyebrows. He enjoys cuddling with his stuffies and gazing soulfully into the camera.
@venustwofacecat • 1.4m followers
Two faces. One Instagram-worthy kitty. At a whopping 1.4 million followers, this southern lady has pawed her way up the ranks to furdom. Some people say she's been photoshopped. But she's purrfectly authentic.
@hankthekitten • 1.4m followers
If there's a cat who loves to dress up, it's Hank. Catch this cuddle bug in a sombrero or sporting an array of holiday outfits. It's no wonder the pawparazzi is after him.
@goprofrozenkitten • 4,644 followers
This miracle kitty was actually found frozen in a lake! Luckily, his human rescued him, and he's catnapping his way through Instagram. Can be found curled up in the sink or cuddled up in the covers.
@monty_happiness • 444K followers
Monty's main goal in life is to make everyone he meets feel pawsome. Born without a nasal bridge, this adorable guy loves when his fans make art for him featuring…him. Monty, we think you're pawsome too.
If little red Instagram hearts are any indication, then the Internet loves rescue cats. These kitties have proven that a little catitude goes a long way—if you're thinking about getting a furbaby, adopt don't shop!
Interested in learning more about Dr. Elsey's Shelter Partners Program and what we're doing to help cats stay happy, healthy, and in homes? Check out our program information here and find out how you can sign up for a shelter kit today.