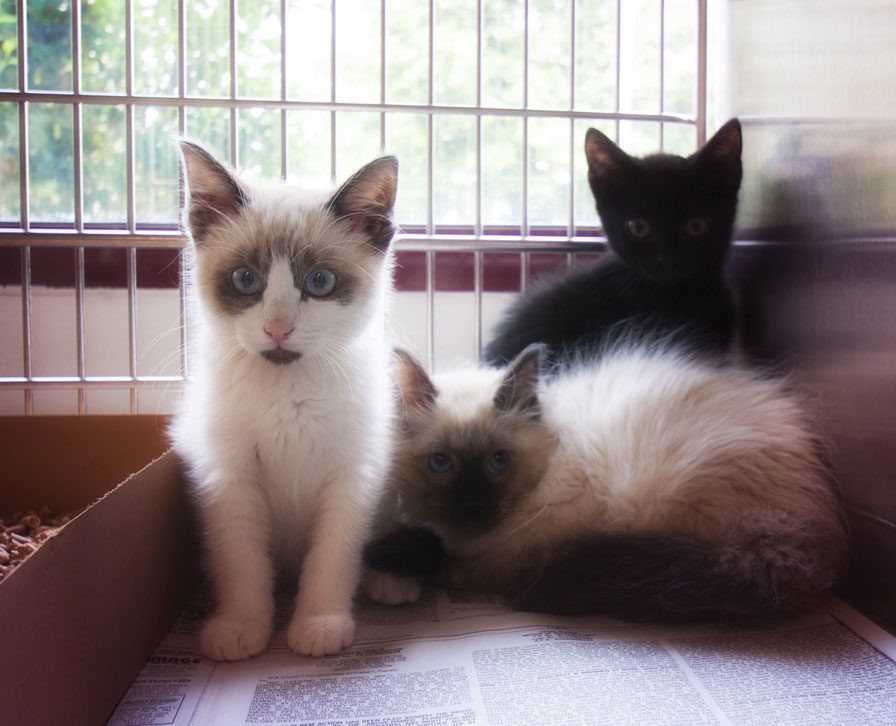 Adopt-a-Cat-Month
June is Adopt-A-Cat-Month®. If you've been looking to make a friendly and furry addition to your family, head down to your local shelter and save the life of a cat or kitten by giving him or her a loving home.
Even though cats are known as "America's most popular pets," they receive less veterinary care, have less research dedicated to their health and behavior issues, and are more likely to be feral than their pet counterparts. Due to kitten season in the spring, there is a huge increase of breeding this time of year, and cats and kittens need homes more than ever before. Looking to adopt or wondering what you can do to help this month? Check out a few tips below:
Plan Ahead
Although invaluable, having a pet is a major responsibility and therefore, there is a tangible cost that goes along with it. Make sure to set aside a budget for your furry friends, but also recognize that adopting straight from a shelter is truly beneficial; in fact, many places already provide spaying or neutering and initial vaccines. It's also a good idea to pick out a veterinarian ahead of time and schedule a visit within the first few days of adoption.
Stock Up
Be prepared for the arrival of your new family member by making sure you have water and food bowls, a cozy bed, toothbrush, nail clippers, and stimulating toys on hand. Don't forget the food and cat litter – you can turn to us, for that!
Fundraise
If you're not looking to adopt, consider holding a fundraiser for your local shelter. This way, you can generate awareness for both the shelter, as well as for others who may be interested in taking home a pet of their own.
Adopt
However, if you are looking to adopt, there's no better time to do it! Adoption counselors can offer advice to help you find the perfect feline that fits best for you and your family. There's nothing like the wit, humor, comfort, and love that we get from a cat, and when you adopt, you are changing two lives – theirs, and your own.
For more information on Adopt-A-Cat month, American Humane, America's first national humane organization, has everything you need to know.