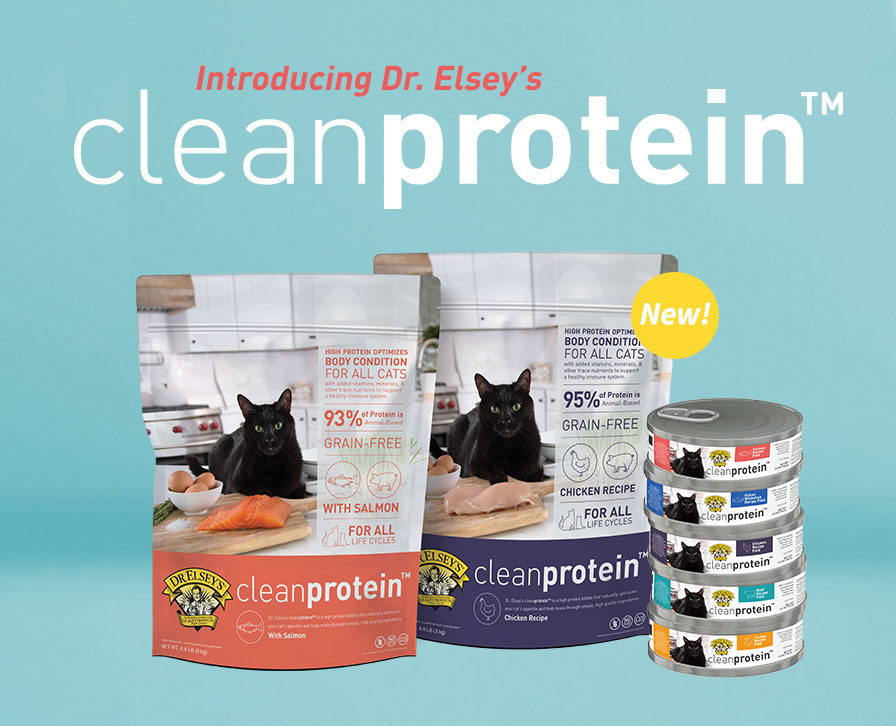 Introducing cleanprotein™
Given the option, cats exclusively choose high protein food over high carb food, even when there is less high protein food available.
That's why we're introducing Dr. Elsey's cleanprotein™. Inspired by the protein levels found in natural prey, this kibble was designed to promote a healthy and active lifestyle for all cats, through simple, high quality ingredients.
Many competitive foods use plant-based proteins such as grains, vegetables, and fruits. Plant-based proteins are high in oxalate and lead to rapid metabolization, which actually increases your cat's hunger. However, feeding them high quality protein can help to curb your cat's appetite so that he or she maintains a healthy weight at every age.
The right diet can go a long way for your cat. Dr. Elsey's cleanprotein™ is 100% grain-free and gluten-free*, and over 90% of the protein is animal-based. With no fillers or preservatives added, consider cleanprotein™ the next time you're purchasing food for your cat – the proof is in the protein.
*produced in a facility that is not 100% gluten-free