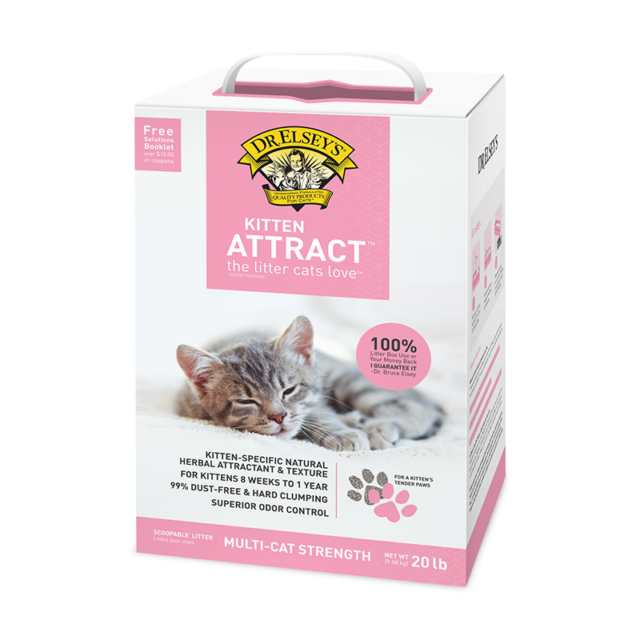 we recommend Kitten Attract™ for your cat
Kitten Attract™ is our litter of choice for kittens learning to use the litter box. The #1 training litter for kittens 8 weeks to one year—Kitten Attract™ contains an ideal granule size and kitten-specific natural herbal attractant that piques a kitten's curiosity to use the litter box.
learn more about the life of your cat!
Based on your answers, here is some recommended reading to help make your cat happy and healthy!
We know you love your cat, and that's why we're on a…

While a seasonal forecast of tiny cats might sound like a cuteness…

First-time pet owner? You've come to the right place. If you're bringing…