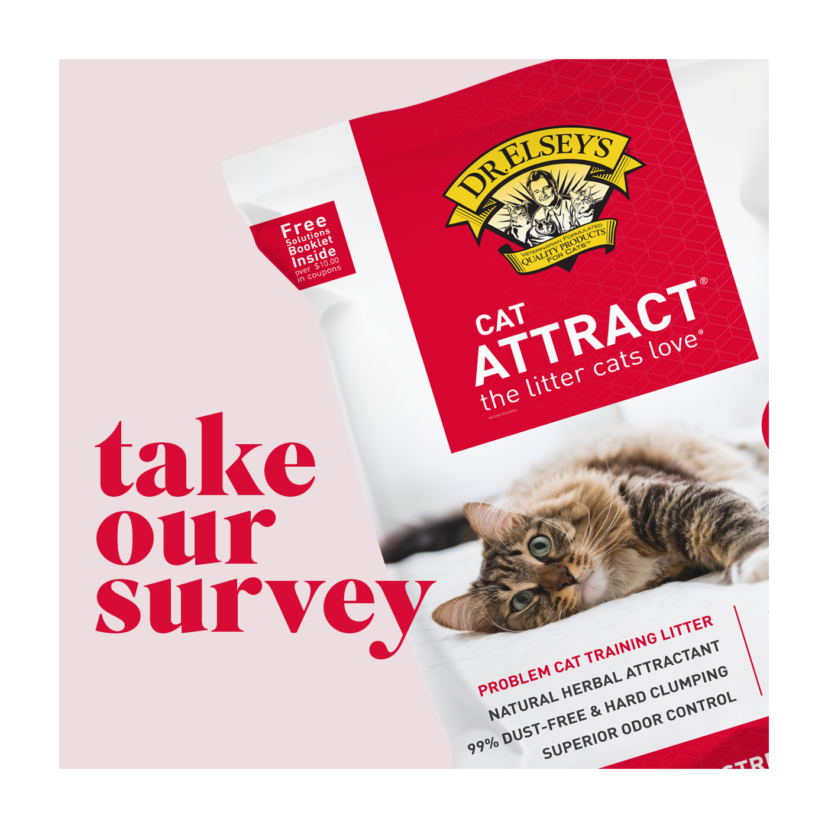 are you experiencing litter box issues?
Take our survey and sign up for our newsletter for a chance to win free cat litter. We're giving 10 lucky survey participants a free 20 lb box of Dr. Elsey's Cat Attract® litter. Use the free litter to help get your problem cat back in the litter box or donate it to your local shelter.
Click here for giveaway terms and conditions.