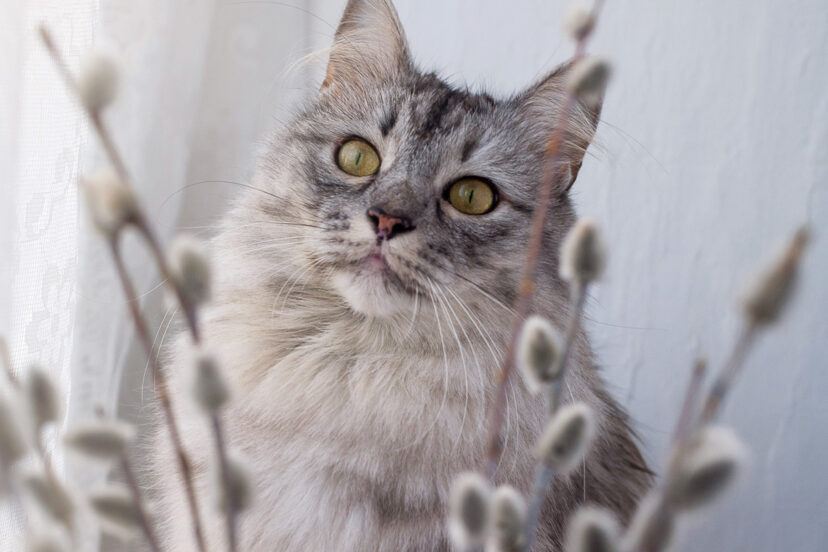 What Cleaning Products Are Safe For Your Pets?
In the midst of spring cleaning season, it's important to be conscious of the cleaning solutions you're using to clean your space, especially if your pet is also occupying it. While the lemon and chemical smells might make you feel like your space is cleaner, it can be toxic to your feline friend to inhale or ingest. Because of their smaller statures and their natural lack of certain liver enzymes, cats are at a greater risk of being poisoned by toxic cleaning solutions.
Now that it's on your radar, what should you look to avoid buying when shopping for cleaning supplies? For starters, ditch any products containing bleach or ammonia. It's safe to assume that avoiding products containing phenols, rubbing alcohol, certain essential oils and chemicals used to add fragrance is also a conscious choice. If the products have labels such as "flammable" or "warning," it's safe to say that they probably wouldn't be great to lick off of a window.
So where does that leave you when it comes to finding cleaning products that are safe for your pet as well as effective in keeping your home sparkling? While a lot of cleaning supplies are advertised as "non-toxic" or "pet-friendly," it's good to keep your guard up and double-check the ingredients on the back before making a purchase. If you're unsure, keep it simple and safe with a little bit of baking soda and vinegar. Mix them together to form a naturally-scented paste that works wonders for scrubbing down any surface in your home.
If you're looking to give the litter box a spring clean as well, try letting it soak in a solution of hot water and mild detergent before air drying it in the sunlight to help remove tough odors without the use of harsh chemicals. While regular litter box maintenance must be performed, we recommend replacing litter boxes every 6 to 12 months to promote a healthy environment for your cat. For more of the day-to-day cleaning, check out our tips for keeping a happy and hygienic litter box here.
Learn more about your cat's health and wellness by visiting our Instagram page!