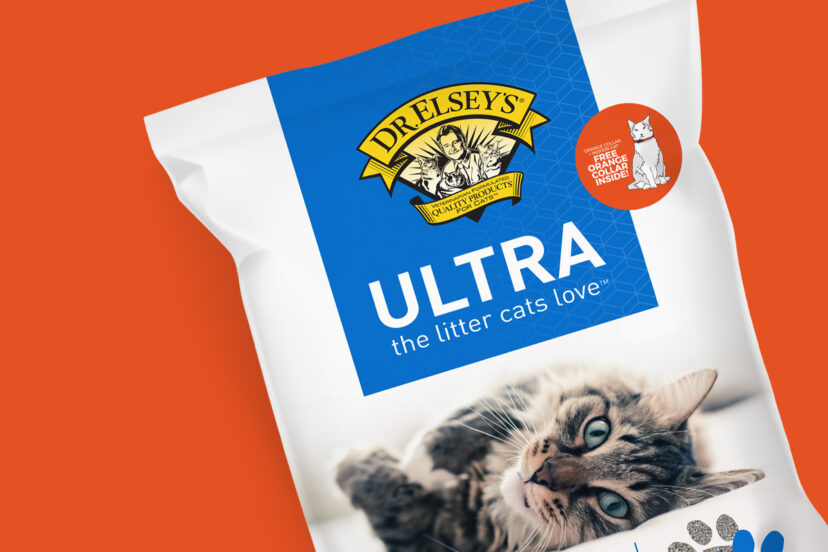 Keep Indoor Cats Safe With Orange Collars
Did you know that less than 5% of missing indoor cats are reunited with their owners? With birds, bees and the occasional squirrel tempting your cat to venture into the great outdoors, your four-legged friend might slink outside for an afternoon in the sun. Once they've fled, a single distraction can take them minutes to miles away from eyesight. Cats that aren't properly tagged are often stolen, ignored, placed in shelters or ultimately euthanized.
For those that do successfully strut away from their loving home, Dr. Elsey's wants to change the outcome. Our #orangeinside™ campaign seeks to raise awareness of lost cats and help keep them safe until they are reunited with their home.
When you spot a cat wearing an orange collar outside, it means they're an indoor kitty who lost their way. Help wayward indoor cats get home safely by spreading the word and alerting your local animal rescues if you spot a stray. If you can approach the lost cat safely, check its collar and I.D. tags for an owner's phone number or address.
Orange collars signal indoor cats, so help us reunite more felines with their families by keeping #orangeinside™. Look for orange breakaway collars in specially marked 40 lb bags of Dr. Elsey's Ultra litter.
Show us your indoor cat posing in their orange collar! Share on Instagram using #orangeinside™ for a chance to win a one-year supply of Dr. Elsey's Ultra litter. Click here to view complete contest details.