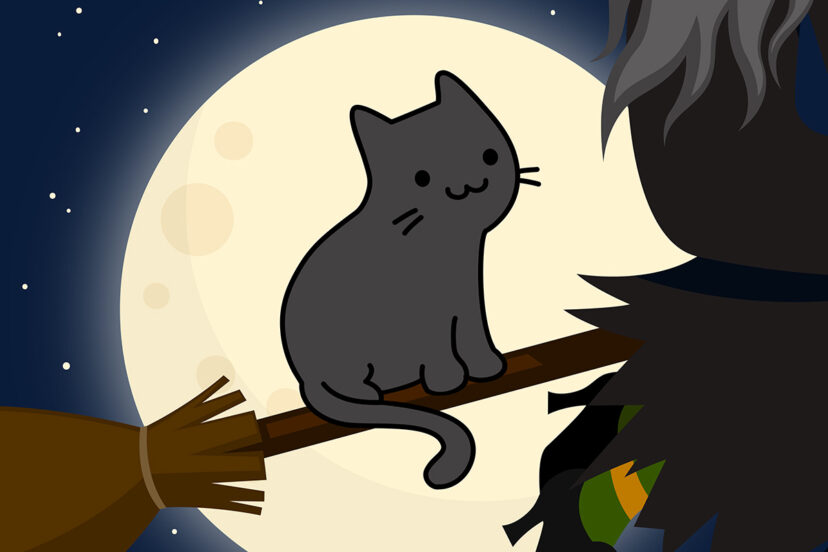 Six Halloween Costumes That Safely Include Your Cat
When it comes to spooky season, cats are experts at all things that go bump in the night. So why not include them in your Halloween costume just as they are? We're sharing our best ideas on safely including your furry friend in the frightful fun for an evening of treats and scary movie cuddling on the couch.
Breakfast at Tiffany's
Channel your inner Holly Golightly with a white button-up, sleeping mask and animal companion—aptly named Cat! No costume needed for your furry friend, simply strike a pose together for a glamorous look worthy of a trip to Tiffany's.
Alice in Wonderland
A literary classic your cat is sure to appreciate. Whether you opt to dress as the Mad Hatter, Red Queen or Alice herself, be sure to include your Cheshire Cat for a whimsically fun look that might even inspire a little extra mischief—especially if cardboard boxes are involved.
Cats the Musical
Twin with your cat for a night of show tunes sung at a purrfect pitch by wearing a pair of ears and matching tail. A classic costume your feline friend is sure to appreciate, don't forget to draw on a few whiskers for a complete look.
Sailor Moon
Whether your cat is more of a Luna or Artemis, defend the galaxy with the help of your kitty companion. Channel the look of Sailor Moon alongside your cat by adding a crescent moon charm to their collar for a celestial nod.
Austin Powers
Create the perfect outfit for a look so wicked, they might just call you Dr. Evil. Enjoy a relaxing evening on the couch with your own Mr. Bigglesworth while you plot how to get away with stealing the candy bowl when no one's watching.
Sabrina the Teenage Witch
Have your cat be the Salem to your Sabrina for a spooky evening spent channeling your inner witch at home. Toss on your favorite nineties teen-inspired look, grab your spellbook and get the cauldron bubbling—bonus points if your cat talks!
Whichever frightfully fun look you end up choosing, tag us on Instagram and use #drelseys to share your costume with us! Once your photoshoot is finished and the candy coma starts kicking in, remember to thank your kitty companion with an extra treat or two!