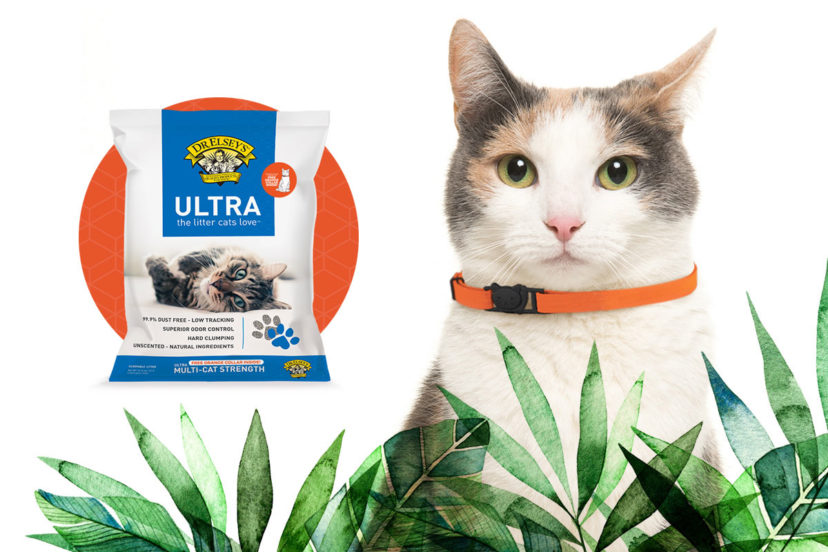 Orange Collars Are IN for Indoor Cats
THE PROBLEM:
Did you know less than 5% of cats that escape their homes are returned? With birds, bees, and the occasional squirrel tempting your cat to the great outdoors, the risk is high that your four-legged friend will slink outside for an afternoon in the sun. Once they've fled from your loving home, a single distraction can take them minutes to miles away from eyesight. Cats that aren't properly tagged are stolen, ignored, placed in shelters, or euthanized.
OUR SOLUTION:
The glamour of outdoors is tempting for any feline. If they do successfully strut away from their loving home, Dr. Elsey's wants to help. The Orange Cat Collar campaign is meant to raise awareness to lost cats and help keep them safe until they are reunited with their home. When you see a cat wearing orange outside, it means they've lost their way. Help return lost kitties home by spreading the word and alerting your local animal rescues. If you can approach the lost cat safely, check it's collar and I.D. tags. Help us reunite more lost cats with their families this year because 5% is just not good enough.
WANT TO HELP?
Don't be shy, join the movement! You can help by spreading the word, sharing our posts, donating your extra cat collars to a friend, or dropping them off at your local shelter.
SHOW US YOUR ORANGE:
We want to see your indoor cat posing in his or her orange collar! Share it on Instagram using #orangeinside™ for a chance to win a one-year supply of Dr. Elsey's Ultra cat litter. (View contest details.)