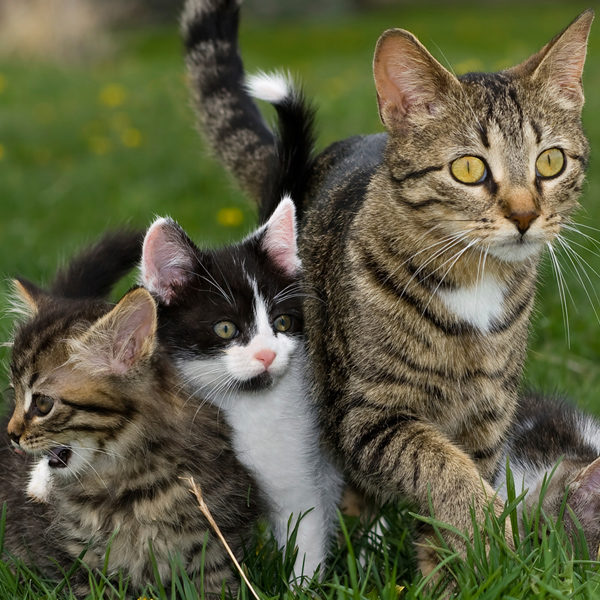 What's in a Name:
We thought it would be interesting to research cat names, and what an adventure it turned out to be.  Cats names are just all over the place!
Some of our friends choose themed names, like seasons, movie titles, Beatles songs, native american plants, famous authors or poets, even flowers.  Some believe the cat often names itself — a newly adopted ragdoll mix was always lying in her new home's long hallway. She became Annie Hall.  Another cat, that had been on antibiotics and was a bit gassy when the new owner brought her home, was named Tinker (for stinker).  It is said that Mark Twain gave his cats complicated names (Beelzebub, Blatherskite to name two) to challenge his childrens' pronunciation skills.  Here are some fun and unusual cat names we encountered.
POPULAR:  Kitty, Bella, Lucy, Oreo, Max, Buddy, Charlie, Tucker, Simba
black cat names:  Zorro, Raven, Morticia, Licorice, Midnight, Voodoo
Cat names of the rich and famous: Terra Catta, Vivaldi, Gladstone, Tobasco, Olivia Benson, Dr. Hackenpuss
Off the beaten-path names: Fezzywig, Catfish, Rumblemuffin, Gizmo, Chickadee, Penguin
What's your cat's name, and how did you come up with it?  Whatever name you chose, we're certain it fits your cat.
Find the "What's in a Name?" post on our Facebook page and post YOUR cat's name, and how you arrived at it.