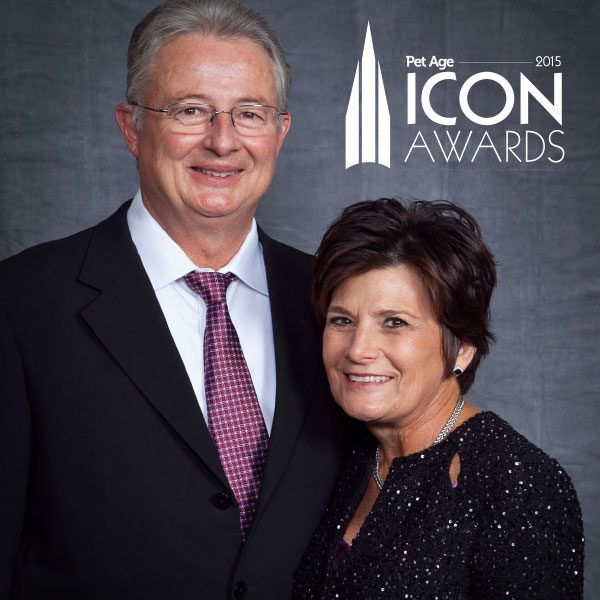 Dr. Elsey is awarded the 2015 Pet Age ICON Award
Dr. Bruce Elsey, Founder and President of Precious Cat Litter has been named a 2015 Pet age ICON award winner.
The Pet Age ICON award honors pet industry leaders who have shown a long term commitment to the success of the pet industry based on experience, integrity and leadership.   The award honors candidates that have at least 20+ years in the pet manufacturing or servicing industry.
Dr. Elsey's Precious Cat Litter has consistently demonstrated a high regard for upholding business ethics, company values, and a role model in becoming involved to make a difference for cats and cat owners.  Dr. Elsey's other passion came about when his wife Kathy was diagnosed with Multiple Myeloma in 2009.  Dr. Elsey's fund to Cure Cancer in partnership with the MMRF (Multiple Myeloma Research Foundation) has donated nearly $7 million since 2009 in pursuit of a cure.  
Precious Cat Litter products provide solutions for cats and their care givers so they can maintain a strong bond with their feline friends and Precious Cat has proved the catalyst for the philanthropic cause; a commitment to cure cancer.  
The ICON award recipients will be recognized and profiled in the September issue of Pet Age.