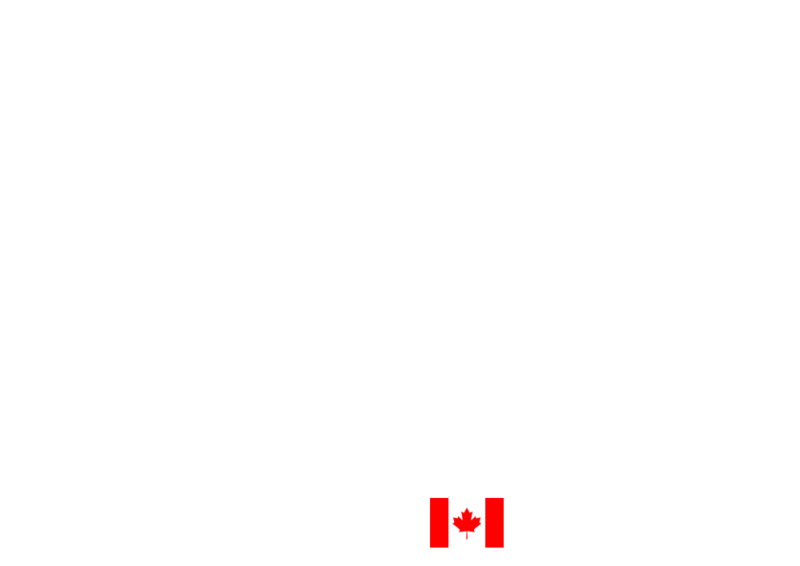 The ingredients you love. The protein cats crave.
Promote a healthy, active lifestyle for your cat with the veterinarian formulated ingredients found in Dr. Elsey's cleanprotein™.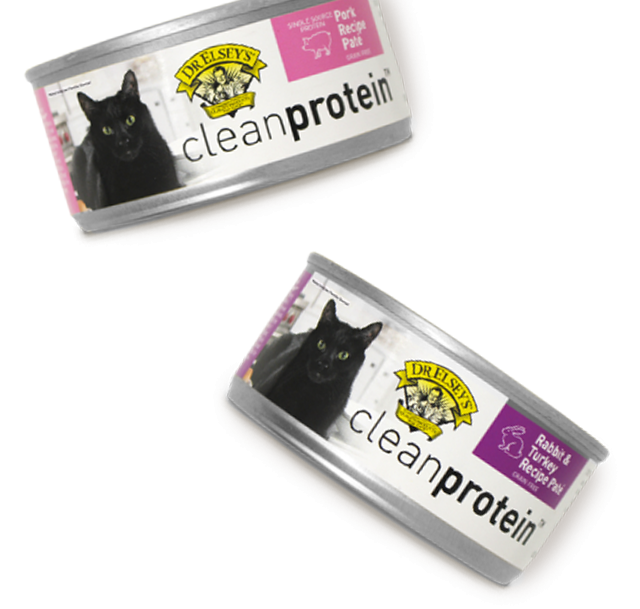 the right diet goes a long way
Dr. Elsey's cleanprotein™ emulates a cat's natural carnivorous diet and is formulated with high protein levels and low carbohydrates to support the nutritional needs of active, overweight and diabetic cats. Protein helps control hunger and maintain healthy body weight. Over 90% of the protein found in our kibble formulas are animal-based, high in omega-3 fatty acids, 100% grain-free, gluten-free, free from artificial preservative and fillers, non-GMO and designed for all life stages of your cat. With our first ingredient being meat in all of our recipes, Dr. Elsey's cleanprotein™ can help your cat eat less and stay full longer.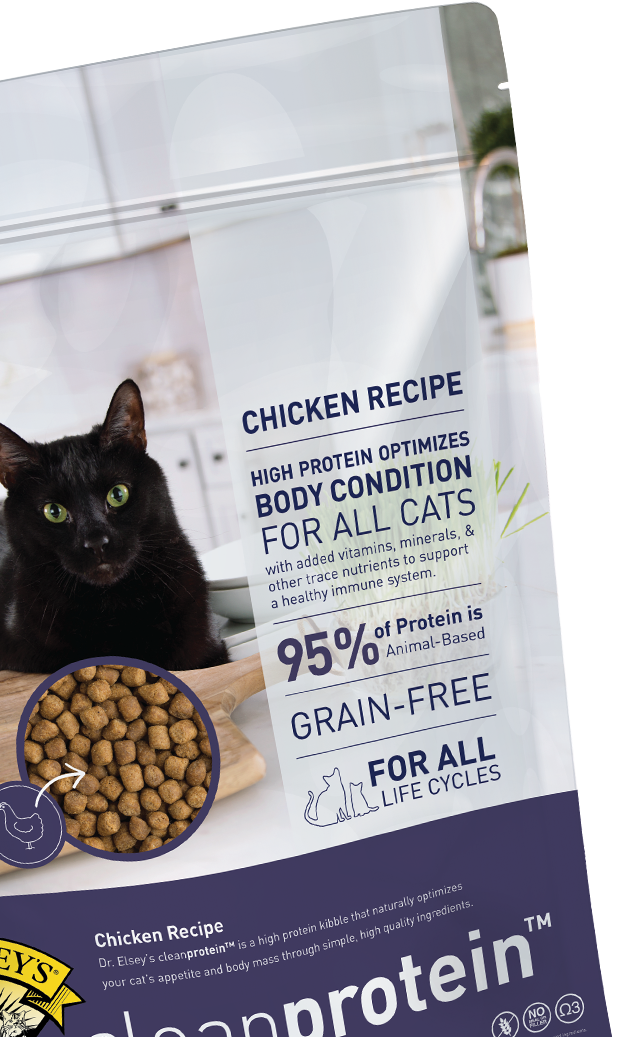 Cats and Diabetes Explained
Cats do best on a low-glycemic diet where only 6% of their diet is comprised of carbohydrates. Dr. Elsey's cleanprotein™ helps cats stay healthy with animal-based protein as the first ingredient. Dr. Elsey's cleanprotein™ is a high protein kibble that naturally optimizes your cat's appetite and body mass through simple, high-quality ingredients.
"After several weeks of Dr. Elsey's cleanprotein™, their coats are shiny and they play like kittens despite the fact they are 14 years old!"
more protein = less feeding
A higher amount of protein allows your cat to eat less while feeling full longer, which means less cat food in your shopping cart. A 6.6 lb bag of cleanprotein™ typically lasts between 30–58 days, depending on the size of your cat.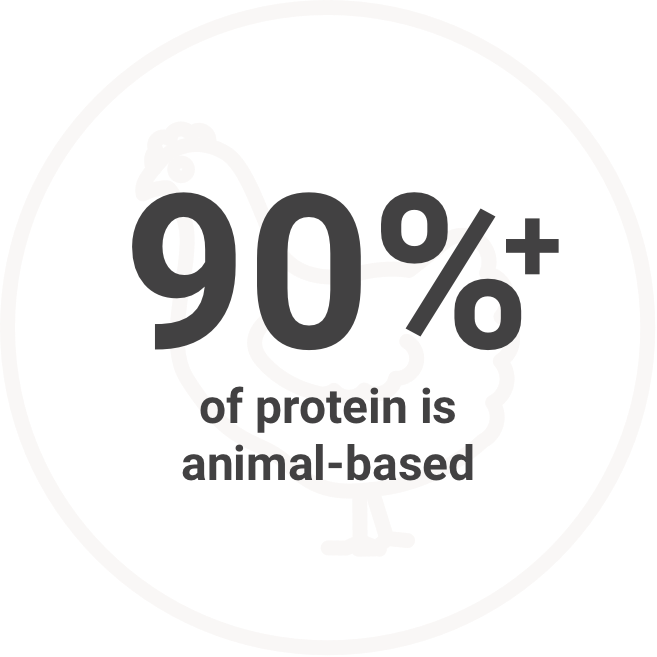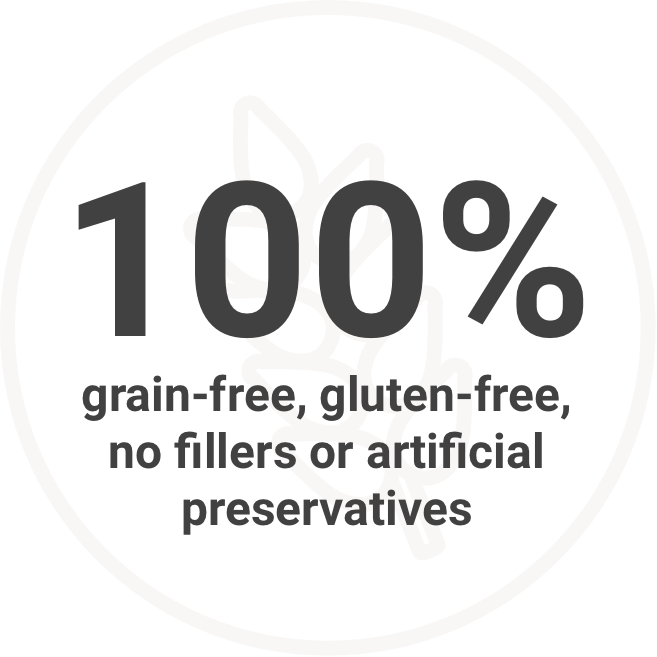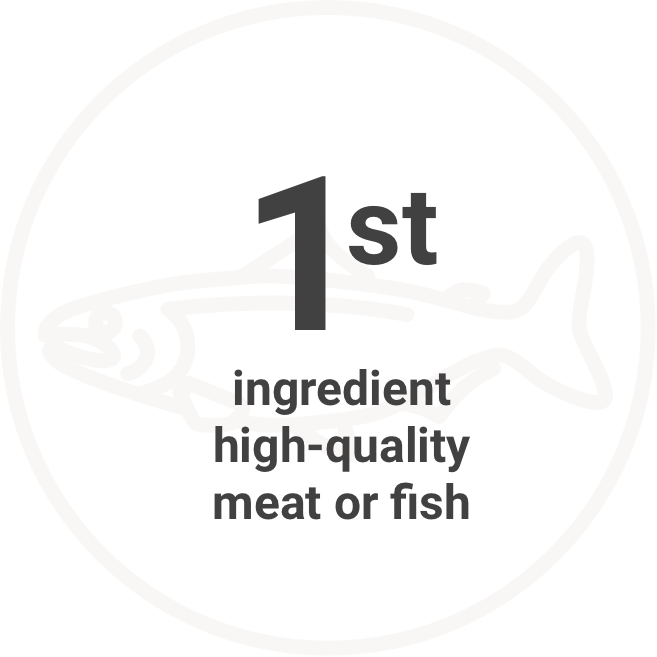 *produced in a facility that is not 100% Gluten-Free
transitioning to a new cat food
Making the transition from your cat's current food should be gradual to prevent any digestive upsets. Allow 7-10 days to make the transition by adding a little more Dr. Elsey's cleanprotein™ each day and decreasing your current cat food. Read our full feeding transition guide for more information.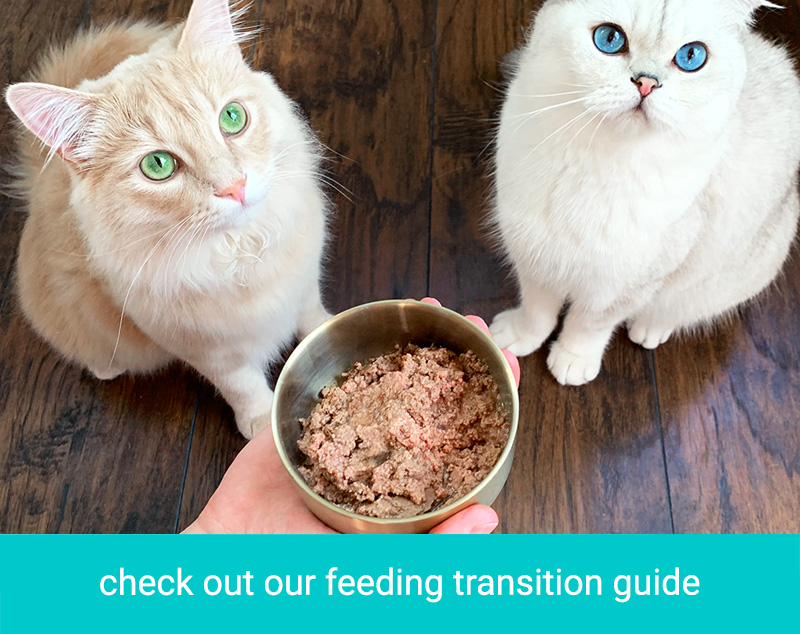 Find Dr. Elsey's cleanprotein™ at a PetSmart near you!