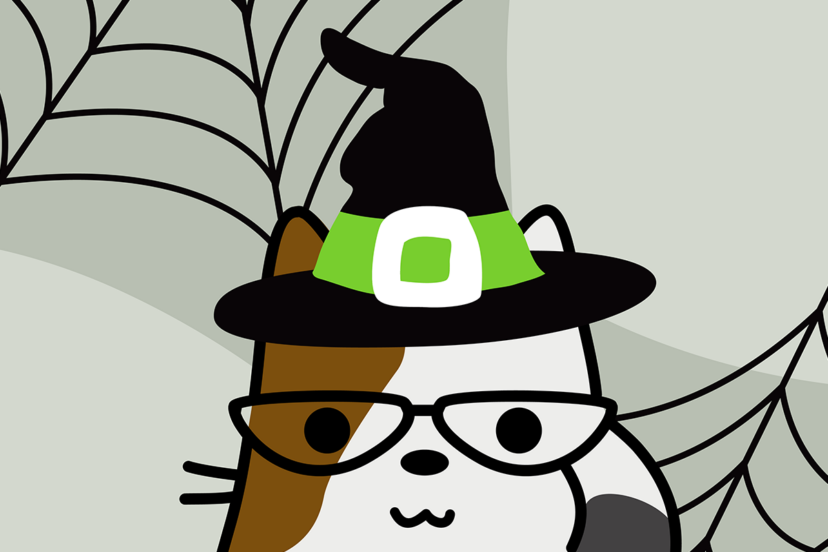 10 Safe Halloween Costumes for Cats
While this year's festivities will likely look different due to social distancing recommendations, it doesn't mean you can't enjoy Halloween at home alongside your cat! When it comes to spooky season, cats are experts. So why not include them in your costume with a comfort-friendly accessory or just as they are? We're sharing our best ideas on safely including your furry friend in the frightful fun for an evening of treats and scary movie cuddling on the couch.
Breakfast at Tiffany's
Channel your inner Holly Golightly with a white button-up, sleeping mask and animal companion—aptly named Cat! No costume needed for your furry friend, simply strike a pose together for a glamorous look worthy of a trip to Tiffany's.
Cowboys
Saddle up for a trip to the wild west with your pint-sized partner. This cat-sized cowboy hat is the perfect way to bring a little yeehaw to your at-home celebrations while protecting the candy bowl from any treat-stealing bandits.
Cat in the Hat
A literary classic your cat is sure to appreciate. Whether you choose to be Thing 1 or Thing 2, make your cat the star with a striped hat for a whimsically-fun look that might even inspire a little extra mischief—especially if cardboard boxes are involved.
Lion & Safari Guide
Let your cat unleash their inner king of the jungle with this velcro lion's mane while they hunt for treats and toys around the house. Grab a pair of khakis and an outdoor sun hat to complete your sofa safari guide costume.
Sabrina the Teenage Witch
Have your cat be the Salem to your Sabrina for a spooky evening spent channeling your inner witch at home. Toss on your favorite nineties teen-inspired look, grab your spell book and get the cauldron bubbling—bonus points if your cat talks!
Monarchs
Feel like royalty in matching crowns as your cat reigns over the household. Whether you choose a tiara fit for a princess or a matching crown and cape for your cat, you're sure to feel regal as you sit together on a throne made of couch cushions.
Magician & Bunny
Your furry companion turned magic assistant! Master the sleight of hand with the help of a top hat and a pair of bunny ears to help your cat play the part. While your cat might already have the disappearing act down, try surprising them with a treat pulled out of your hat!
Cats the Musical
Twin with your cat for a night of show tunes sung at a purrfect pitch by wearing a pair of ears and matching tail. A classic costume your feline friend is sure to appreciate, don't forget to draw on a few whiskers for a complete look.
Vampires
Has your cat gone batty? A pair of wings or high-collared cape is perfect for transforming your own creature of the night into a "vampurr" to lurk in the shadows. While your cat won't be needing any help in the fangs department, don't forget a pair of your own!
Halloween Candy
There's nothing quite like indulging in something sweet to celebrate the season, like this candy corn collar for a nod to the Halloween classic. Pair your kitty's candy look with your own sweets-inspired outfit for a costume that's all about the treats—not tricks!
Whichever frightfully fun look you end up choosing, remember never to leave your cat unattended while in a costume. Even the most mellow of cats can still get twisted or stuck in their outfit—a scary turn your night doesn't need! While some will tolerate costume-wearing, others might panic and scratch at the unknown accessory—a clear sign their discomfort is not worth the photo. Once your candy coma starts kicking in, remove the costume from your cat so they can resume their evening as scheduled, and don't forget to provide an extra treat or two