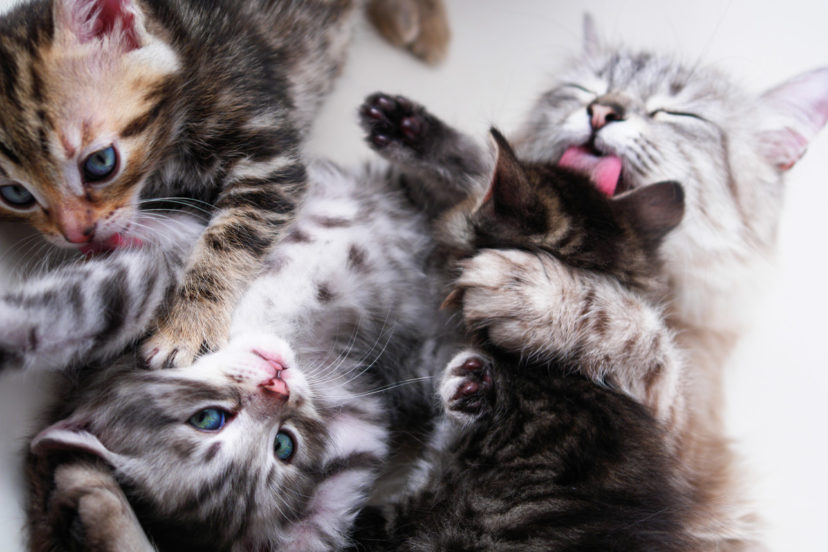 Everything You Need to Know About Kitten Season
While "kitten season" sounds like a magical time full of tiny paws, it can be hectic for animal shelters trying to manage the influx of kittens being born and brought in. Animal shelters across the country are often at or near capacity throughout the duration of kitten season. Factor in the increased amount of litters being born during this lengthy season, and their already tight budgets and capacities are stretched thin.
When is Kitten Season?
Typically lasting between the months of April and October, kitten season refers to the period of time when female cats are often giving birth to litters. A variety of factors including longer days, warmer weather and increased access to food can attribute to this yearly phenomenon.
Why the Increase?
Unlike other animals, cats can keep birthing litter after litter until the season comes to an end. A quick feline biology lesson, female cats can become pregnant at five months and produce several litters in a single year. With each litter averaging between four and six kittens, overpopulation can quickly become a problem.
How Can We Help?
The best way to help alleviate overcrowding in shelters is to ensure that your cats are spayed or neutered. If you are considering adopting or fostering, consider visiting your local shelter. Animal shelters often rely on foster parents to take care of kittens until they're old enough to be adopted. Besides helping open valuable space within shelters, fostering can help determine if you're prepared to become a full-time pet parent.
There may be a number of you welcoming kittens into your homes for the first time, but don't be a scaredy cat! Read our guide to kitten care for everything you need to know about bringing home your first tiny ball of fur, or how to make the transition easier on older cats within your household. You can even get your first bag of Kitten Attract™ for free by downloading our litter rebate here. If you're interested in learning more about how you can help make a difference this kitten season, contact your local animal shelter for more information on volunteering, adopting or fostering.