Lend a Paw, Save a Life
Meet the Elseys: a small family with an enormous impact. Dr. Bruce Elsey, who has been a feline-only veterinarian for 35 years, and his wife Kathy are determined to leave cancer in the dust – once and for all.
THE ELSEY'S TAKE ON MULTIPLE MYELOMA
This year alone, over 30,000 people will be diagnosed with Multiple Myeloma, which is the second most common type of blood cancer. When Kathy was given this very diagnosis, the pair knew that they were in an empowering position, and that they had the ability to reach out to others and encourage them to participate in the fight for finding a cure for cancer. That's why they teamed up with the Multiple Myeloma Research Foundation (or the MMRF) to launch the Cats Against Cancer Initiative – now back for its fourth year and more important than ever.
SAVE $3, GIVE $3
Now the Elseys are reaching out to cat owners everywhere to lend a hand in their fight against cancer. The annual "Save $3, Give $3" campaign helps to support the MMRF and the research being conducted to find a cure. When you use the coupon to save $3 on a 40 lb bag of Ultra Cat Litter, Dr. Elsey's will donate $3 to the MMRF. The campaign, which runs until February 2018, has raised $17 million since 2014 – and Dr. Elsey's is committed to making this year the biggest so far.
PUT YOUR BEST PAW FORWARD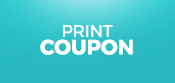 Join the Elseys in their quest for a cure, because you can make a huge difference – we're absolutely paws-itive. Learn more about the Cats Against Cancer Initiative, download your coupon, and share your story with us on Facebook, Twitter, or Instagram, using #CatsAgainstCancer.